Having a strong social media presence is crucial in today's digital landscape. At Starrish Media, we are creating compelling content, managing online communities, and implementing successful social media campaigns. We understand the nuances of each platform and leverage our creativity, strategic thinking, and data-driven approach to help businesses connect with their target audience, build brand awareness, and establish themselves as industry leaders. With us, you can confidently elevate your online presence and unlock the immense potential of social media marketing.
Social media management is the practice of overseeing and controlling an organization's presence on social media platforms. It involves creating and curating content, engaging with followers, monitoring conversations, and analyzing performance to achieve specific goals. It is important as social media has become a powerful tool for businesses to connect with their target audience, build brand awareness, and foster customer loyalty. 
Effective social media management helps businesses establish a strong online presence, reach a wider audience, and ultimately drive growth by leveraging the immense reach and influence of social media platforms.
Our Social Media Management services are budget-friendly and deliver impressive results. We take care of everything for your social media accounts, from creating engaging content to promptly responding to private messages. Just let us know what you need, and we'll help you build a strong presence on social media.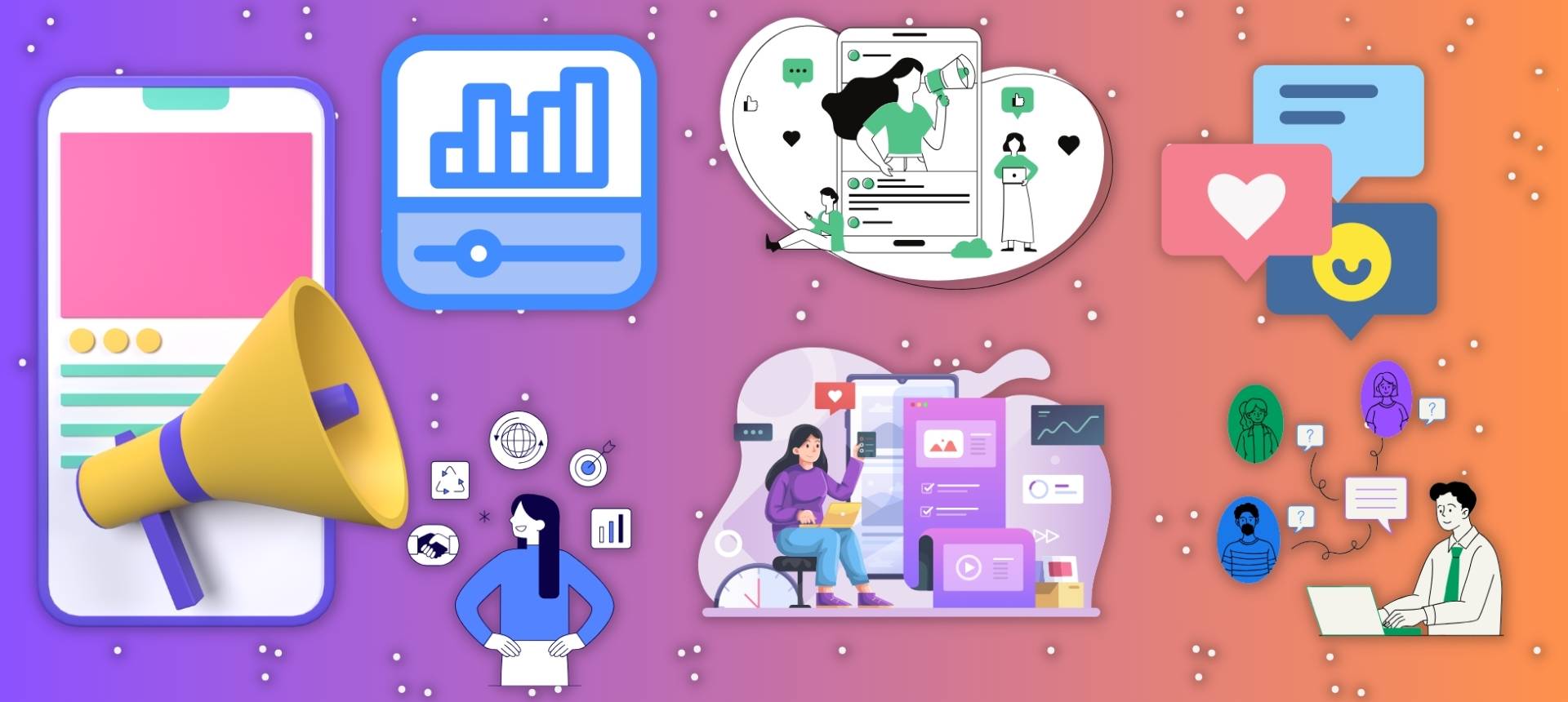 Our engagement services allow you to instantly acquire the desired numbers for your social media account. This includes views, likes, followers, comments, or subscribers. What sets us apart from other providers is that we offer these services at a significantly lower cost, recognizing that they are not the ultimate goal in establishing a successful social media presence.
While we generally advise against relying on automated solutions like these, they can be suitable for building a reputation in the early stages. However, we always emphasize the importance of organic growth in the long term. Our social media management service is dedicated to helping you grow your social media presence organically.
We provide a wide range of services, including Instagram followers and Twitch channel views.